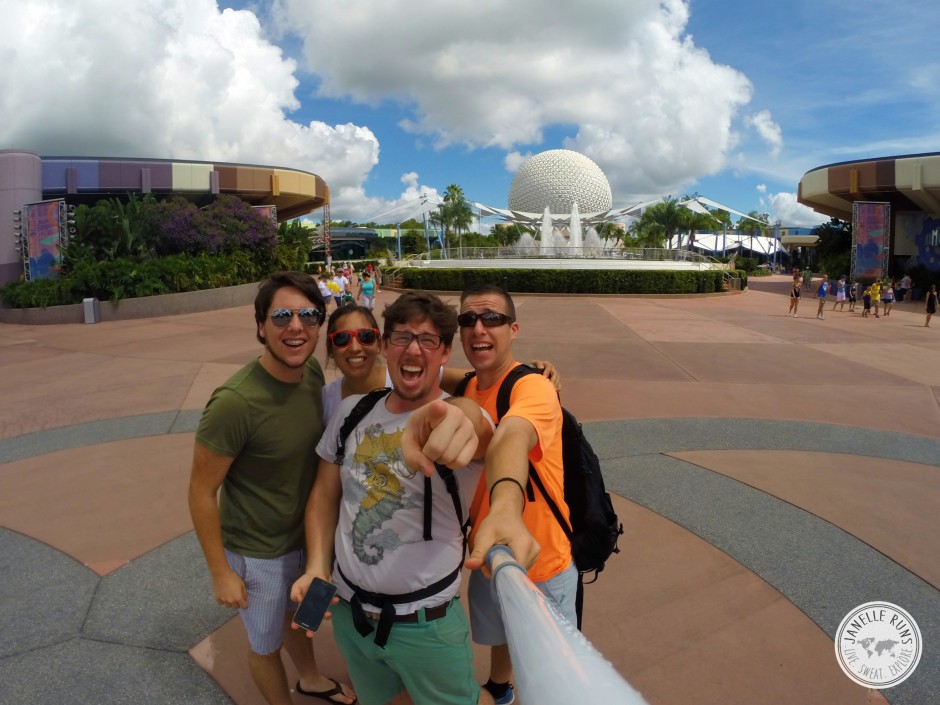 Is there anything more magical than Disney and Harry Potter?!?!
Howdy! Greetings from the great state of Texas! The last few weeks have been a complete whirlwind. Kyle's sister got married in Alberta, we flew to Orlando to meet my cousin's newborn baby, and now we are in Texas spending time with my parents and grandparents. Plus, I have been working on two classes this summer. It has been cray cray but so much fun.
I don't have a ton of spare time to write a thorough post about all the magic of Harry Potter and Disney, so I am going to just share a few photos from Harry Potter and Kyle's GoPro video of our day at Disney! More detailed travel posts to come:)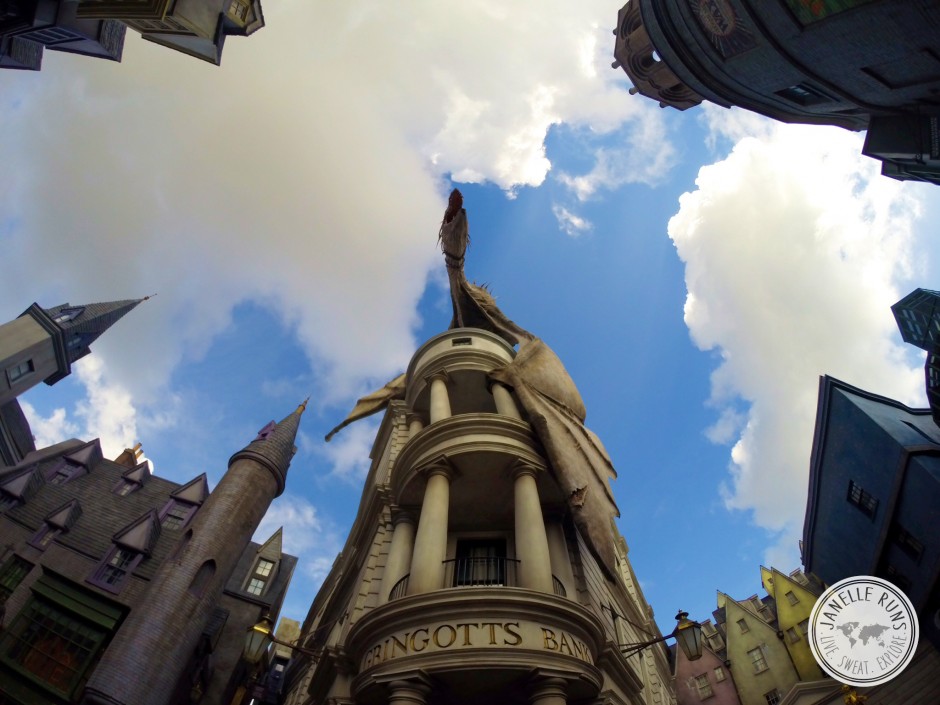 In case you haven't heard, the Wizarding World of Harry Potter (WWOHP) is pretty much the event of the year in the theme park community. About a month ago, Universal opened up their second Harry Potter themed land, Diagon Alley (+ a WWOHP opened in Japan). As soon as we decided to go to Orlando this summer, I knew we had to go to WWOHP! And let me tell you, it was amazingly MAGICAL! Seriously, magical is the only word to describe it.
Here are some of the magical things we experienced…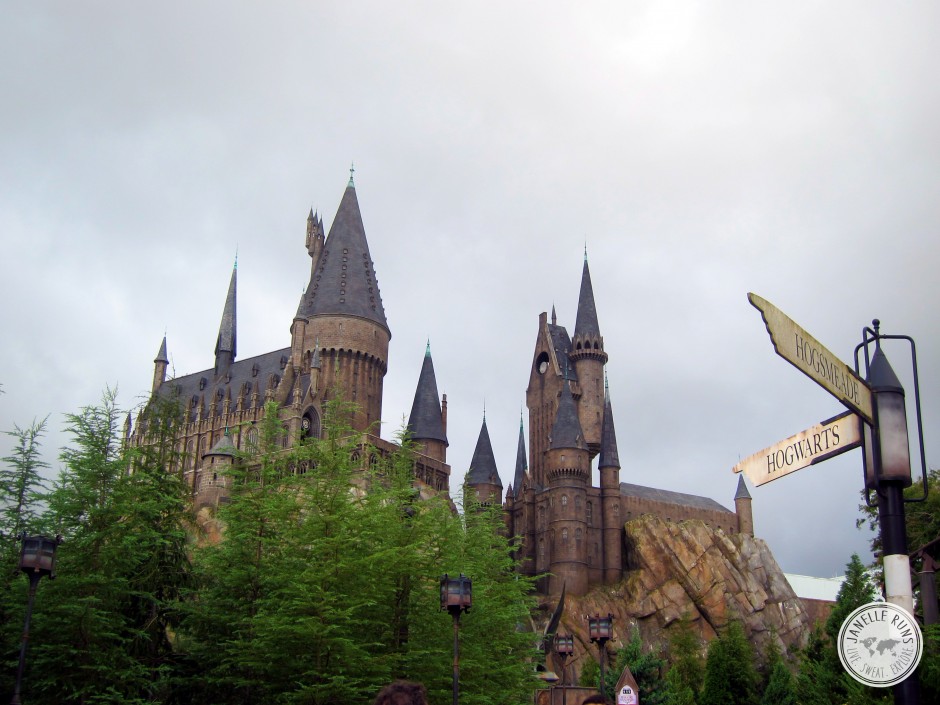 We wandered through Hogwarts Castle!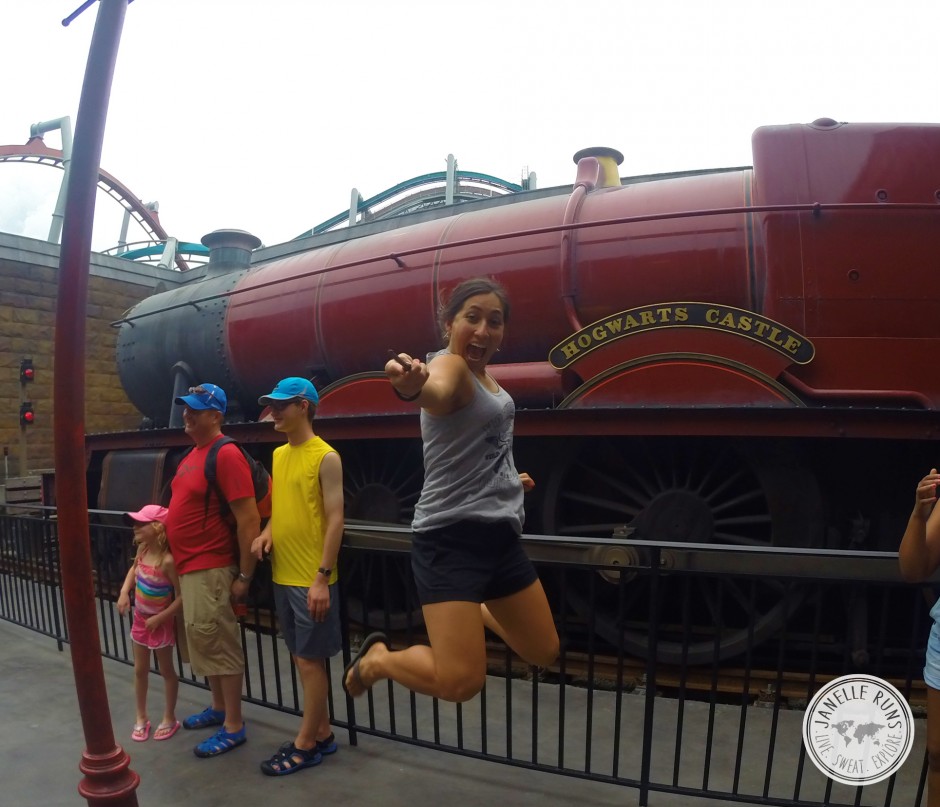 We ran through platforms 9 3/4 (yes, we RAN through) and rode the Hogwarts Express!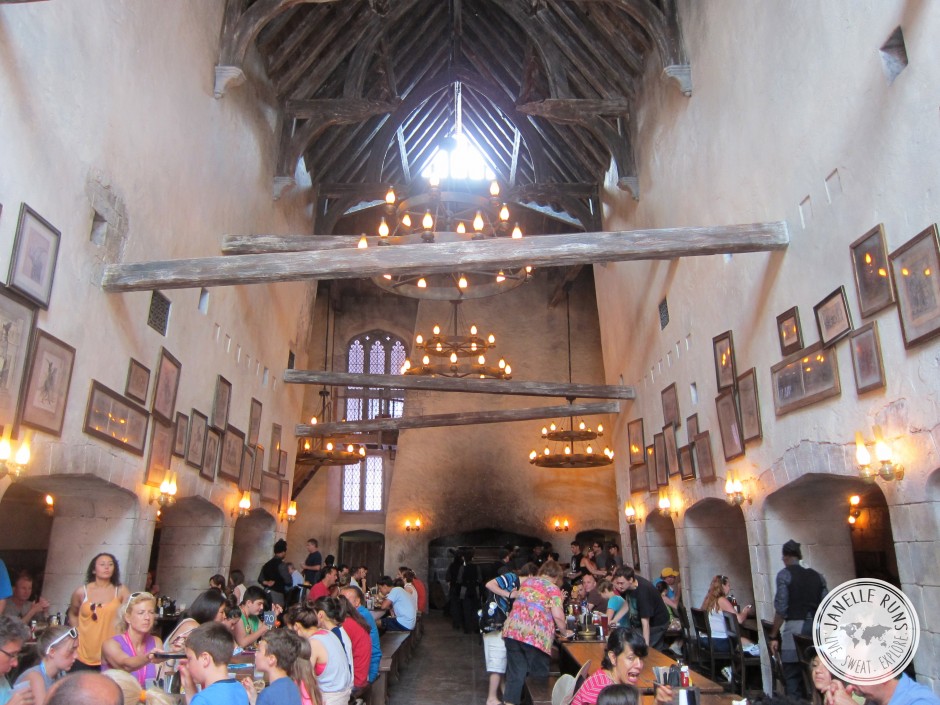 We ate lunch at the Leaky Cauldron!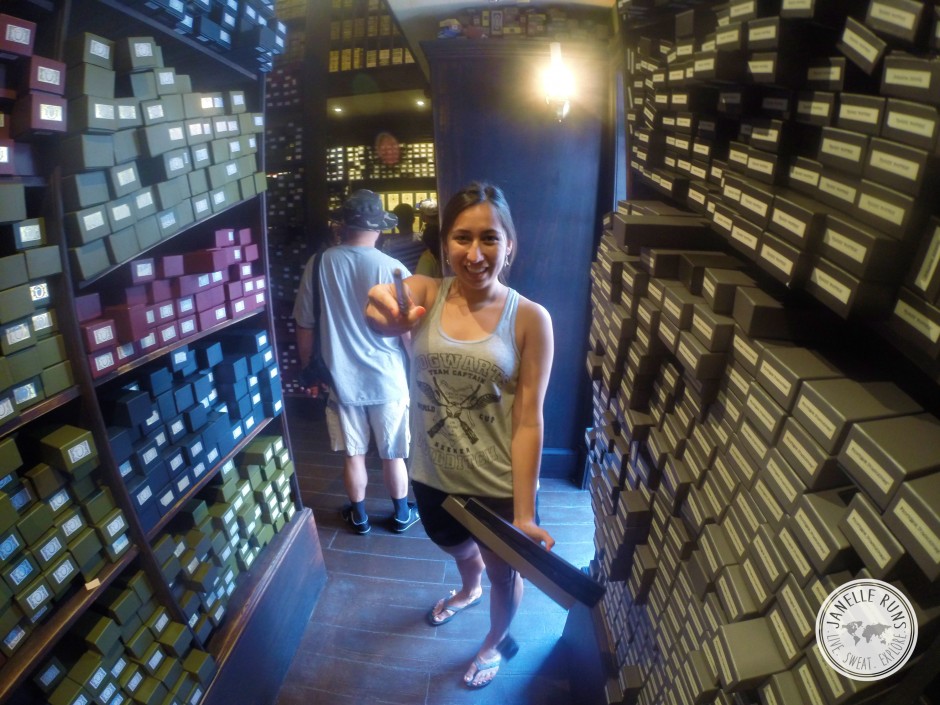 We wandered through the same shops Harry explored in Diagon Alley! Here I am in Ollivanders!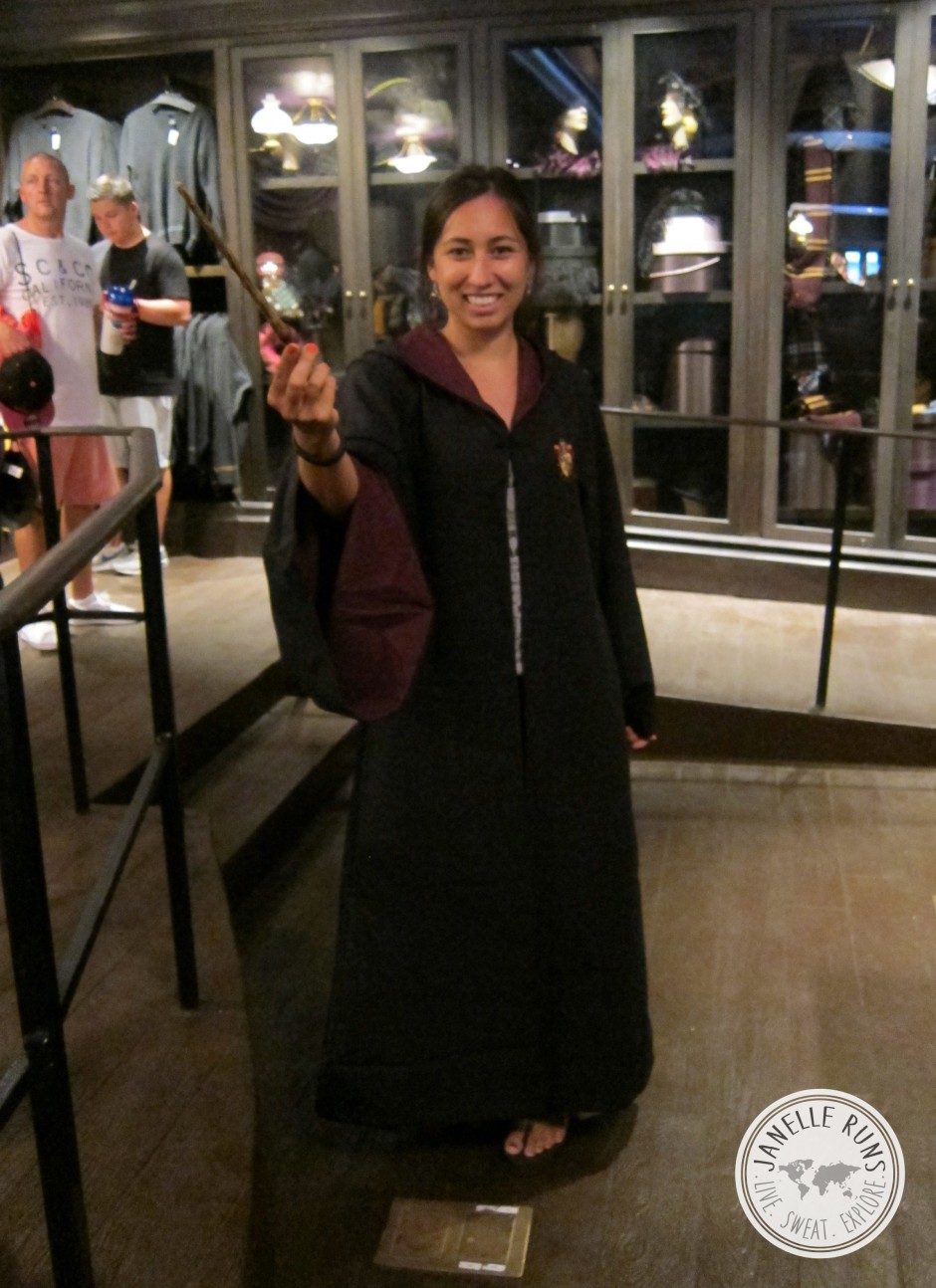 And in Madam Malkin's…I must say I think I look good in a Gryffindor robe. We also wandered through Quality Quidditch Supplies, Weasley's Wizard Wheezes, the Magical Menagerie, and more!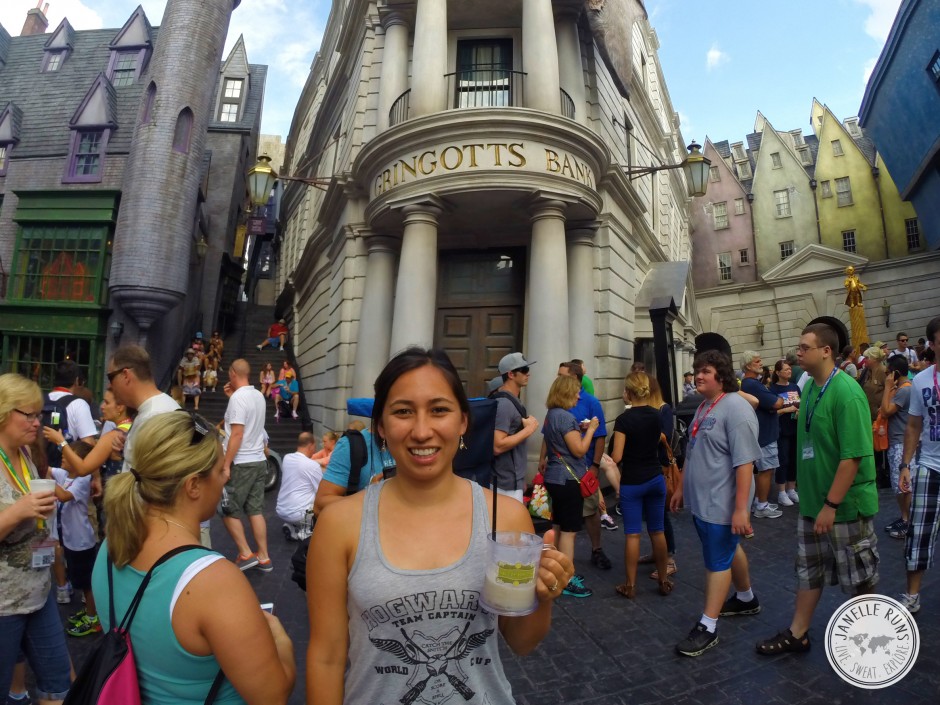 Of course we enjoyed Butterbeer, both frozen and as an ice cream flavor + we rode Harry Potter and the Escape from Gringotts (it was definitely worth the 2.5 hour wait!!!)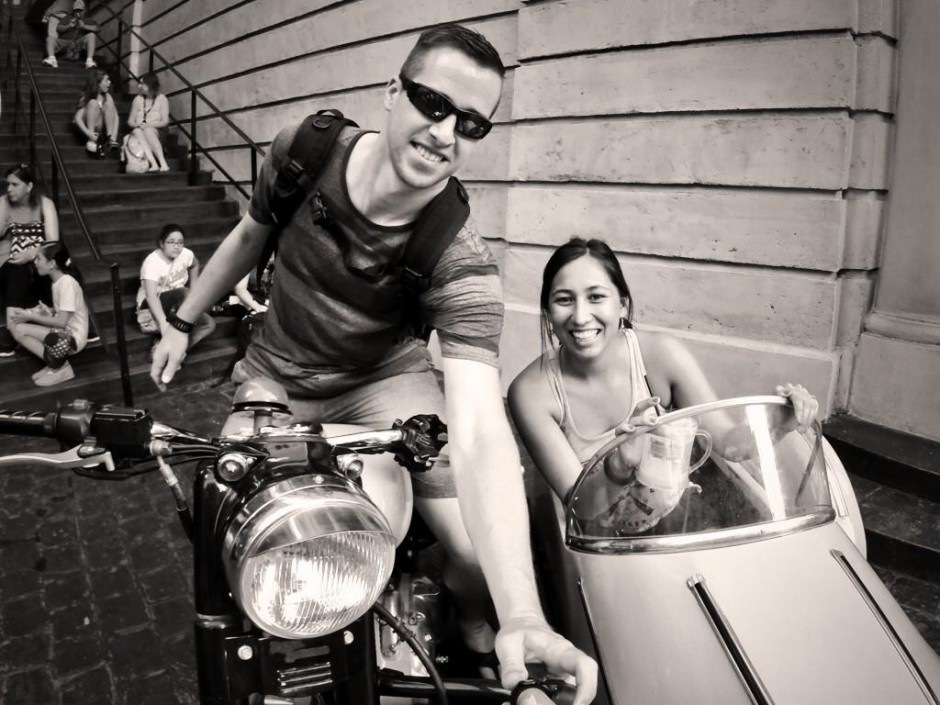 Plus, we posed in Sirius' motorbike, saw 12 Grimmauld Place + Kreacher, met the Knight Bus conductor, tested out our wizarding skills with my cousin's interactive wand, saw Celestina Warbeck perform, spoke with a goblin, toured down Knockturn Alley, and saw a couple get engaged in front of Gringotts. Yep, we pretty much saw everything Diagon Alley and Hogsmeade had to offer with the exception of a few performances. It was absolutely amazing. I am pretty sure my drop was hanging open the entire day. If you love Harry Potter, this is an absolute must see! Even if you don't love Harry Potter (not sure how that is possible) you will find yourself moved by the beautiful magic J.K. Rowling has created!
And just to make sure Disney feels the love, here is a video from our day at Epcot and Disney Hollywood Studios!