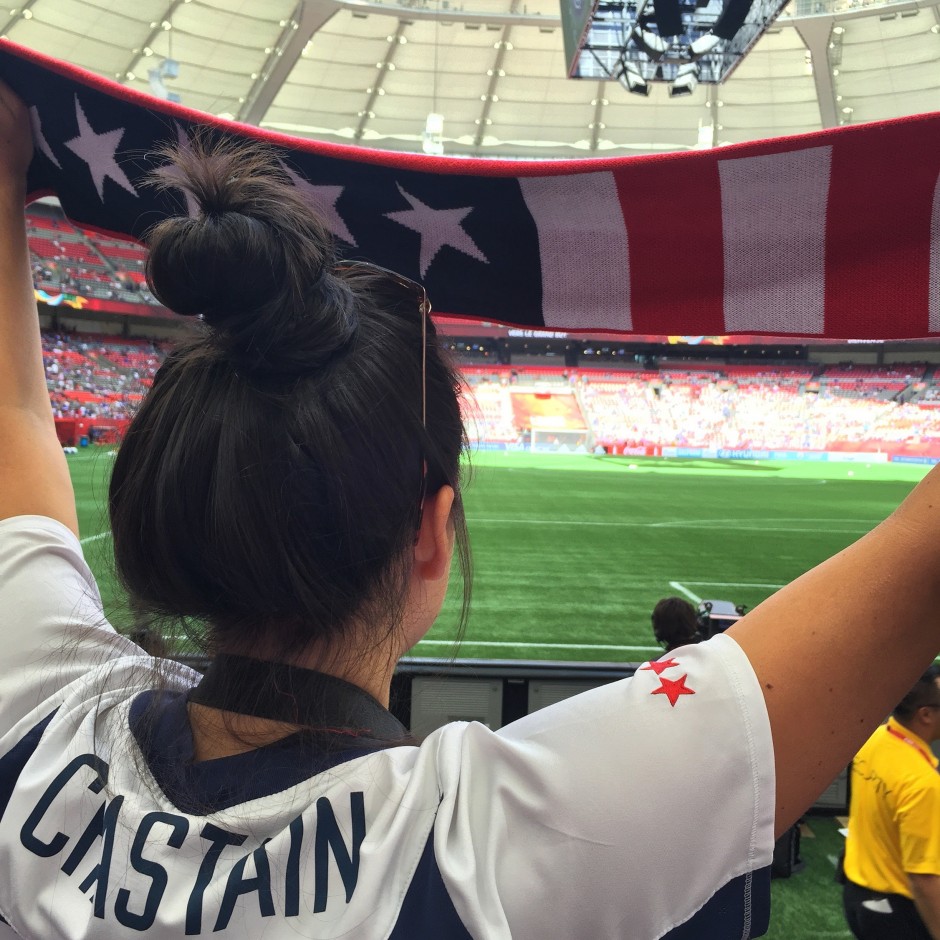 What better way to kick off game-day celebrations with some #FBF photos from the USA v. Nigeria group stage game! Attending this game was literally a 16-year-old dream come true! When I was eleven I proudly watched the USWNT claim the coveted World Cup crown! Today, we take on China, a repeat of the 1999 final. Bring it on!!!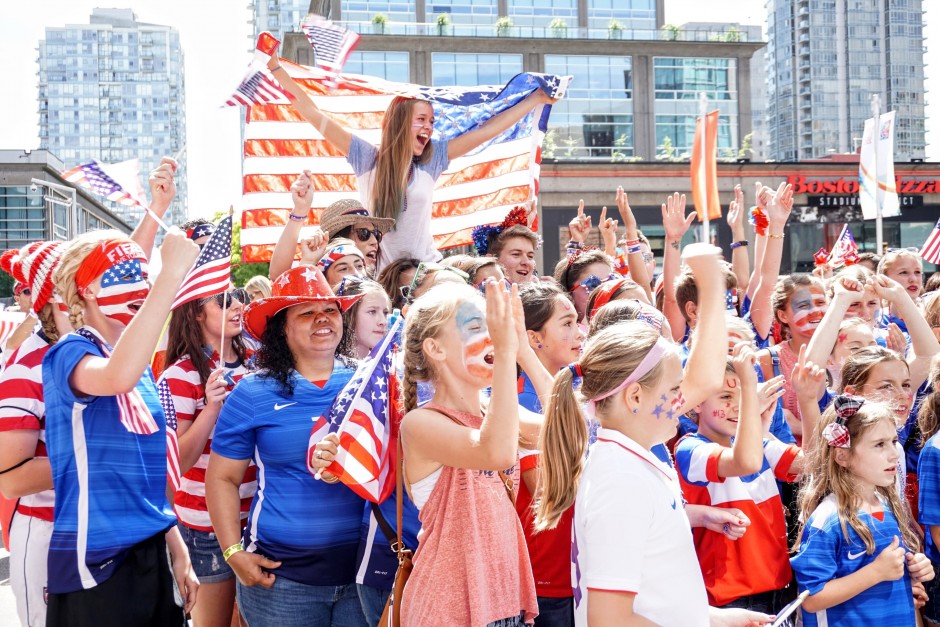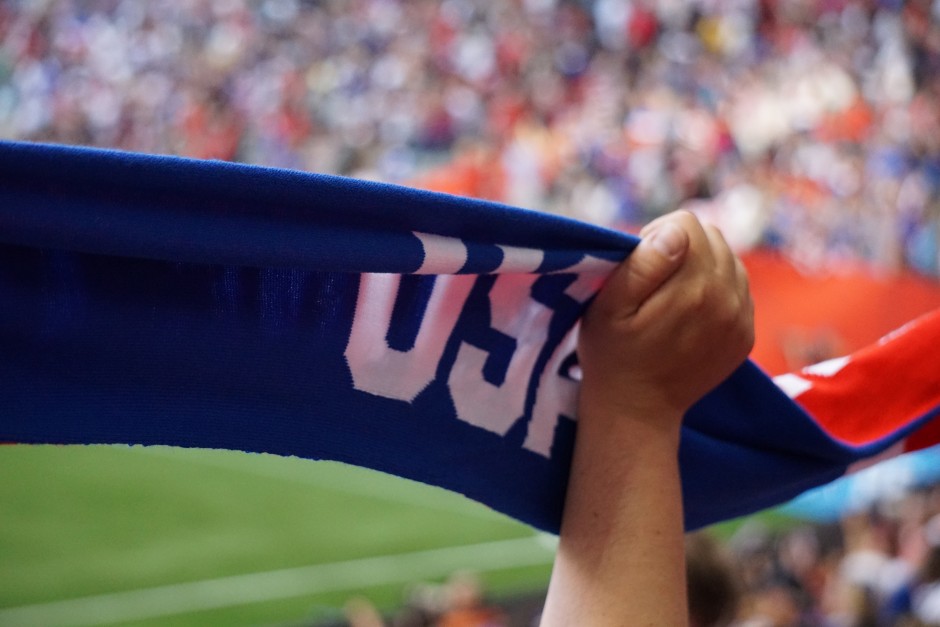 Can you believe there were 52,000+ people (mostly Americans!) at the game. Absolutely incredible and shows that women's soccer is totally worth watching (see Really with Seth and Amy)!!!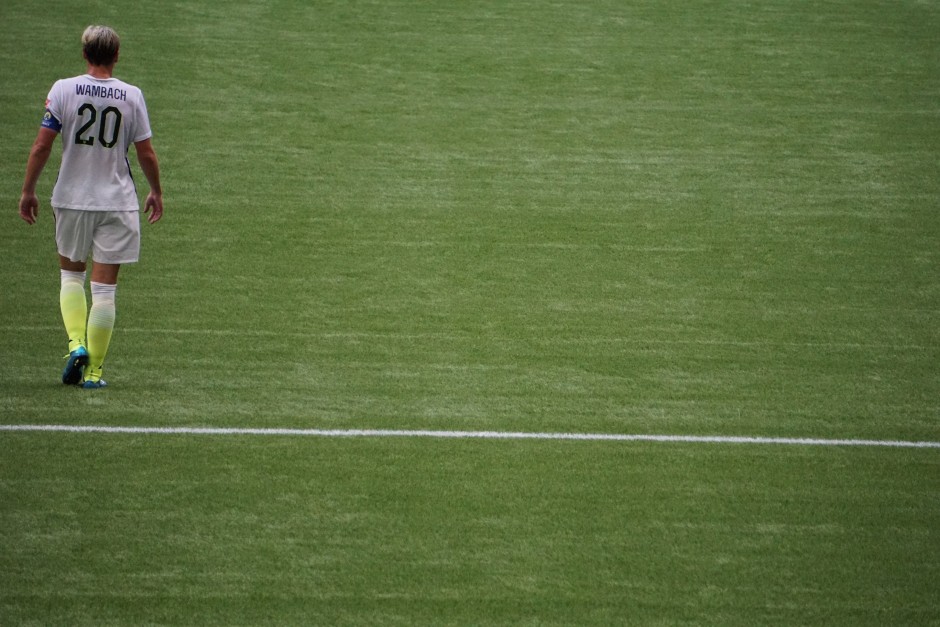 Alright Abby and Team USA, time to do work!!! And if you need a little extra support, don't forget that you have about 330 million people behind you (#ComeTogether)!!!