It's not too early for a TBT, is it? I am still trying to believe that that game was real and not just a magical dream! How can it be that in just 16 minutes 16 years of wait was over!!!
The newly crowed champions, the 15ers!!
Since I was eleven, I have dreamt of cheering on the Stars and Stripes in a World Cup final. While it was awesome to cheer them on in the group stage (and see Abby score her final World Cup goal), the final was absolutely unreal! 4-0 in the first 16 minutes, yeah it's gonna to be hard to top this performance!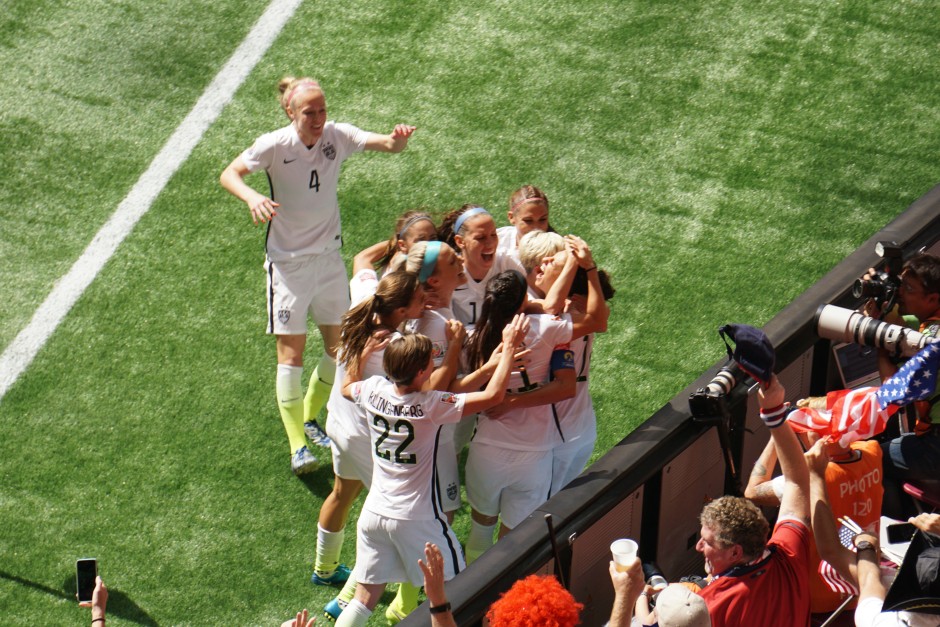 Celebration after the first goal!!!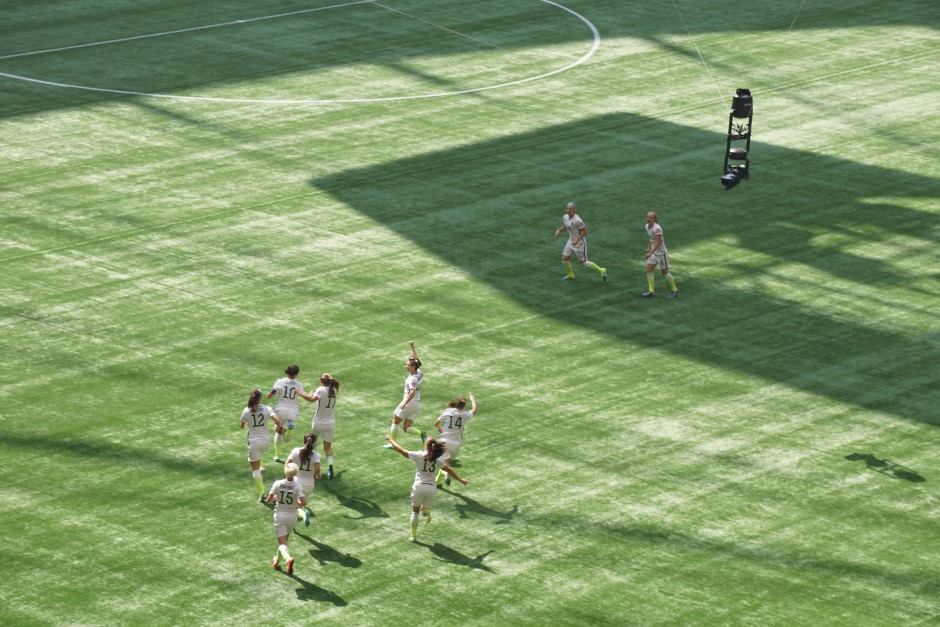 Second goal…I was (and still am) in shock!!! Best. Game. Ever.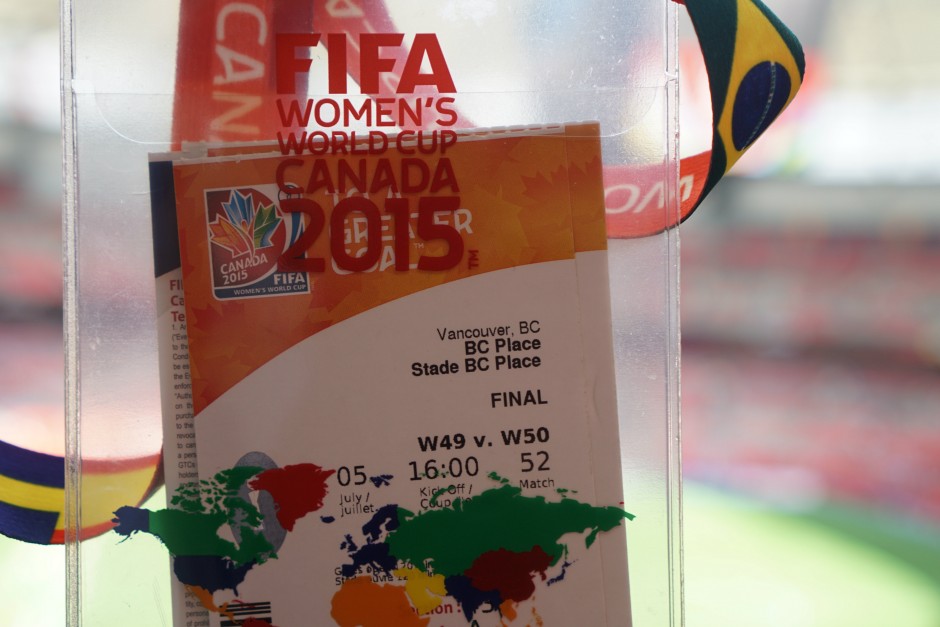 Don't mind me, I am just checking things off my bucket list…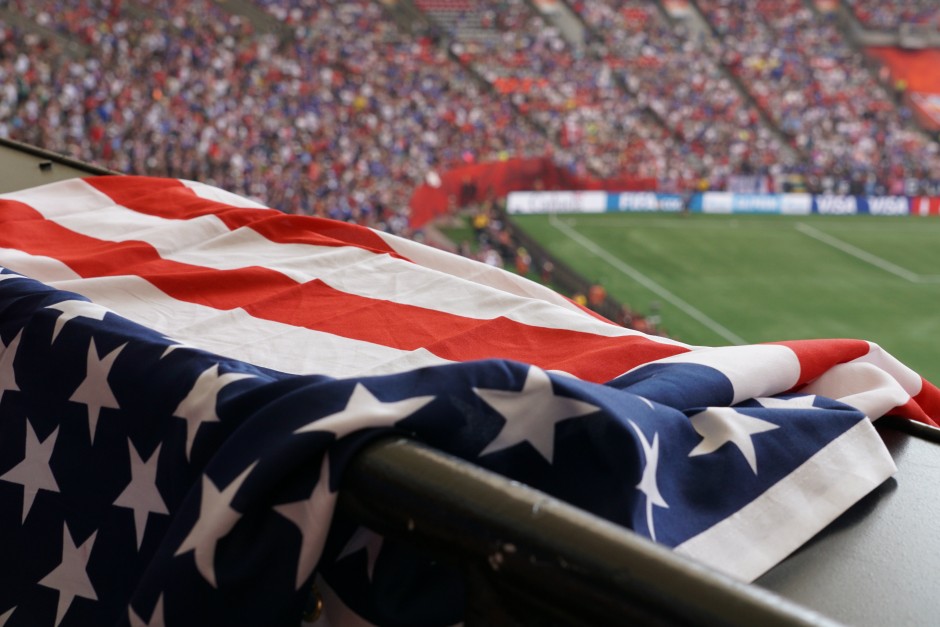 The energy inside the stadium was absolutely electric, American fans were everywhere! Even though we were up 4-0 16 minutes in, we still had 75 minutes of soccer to enjoy. Plus being as superstitious as I am, I couldn't let myself celebrate until the final whistle.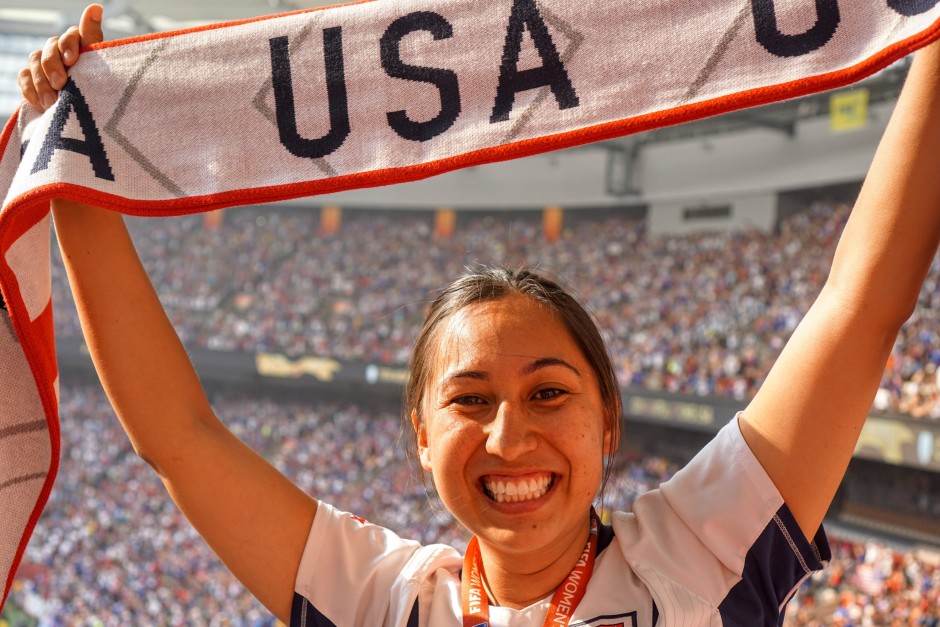 U-S-A! U-S-A! U-S-A! So many happy (and loud) Americans when the ref finally blew the final whistle!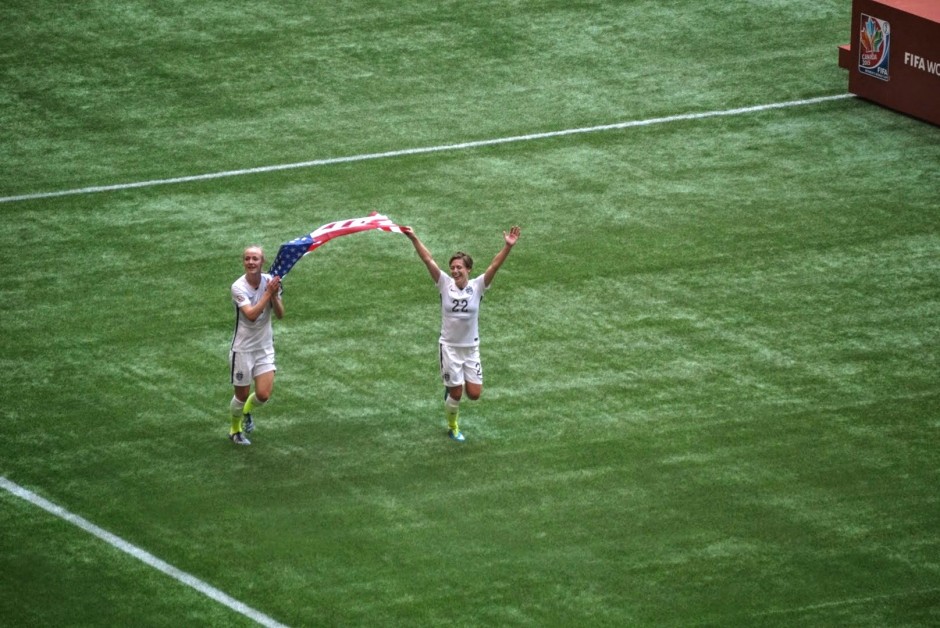 Such a great moment – while others celebrated with their families Meghan Klingenberg and Becky Sauerbrunn celebrated with the fans by taking a victory lap around the stadium! I though it was very classy:) And Abby followed suit after the medal ceremony!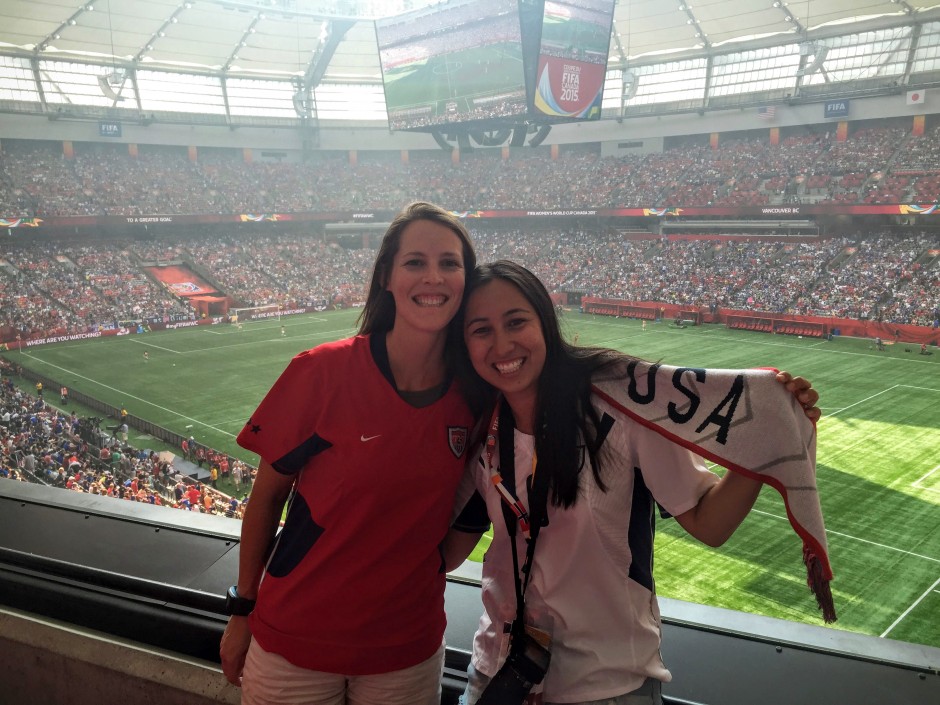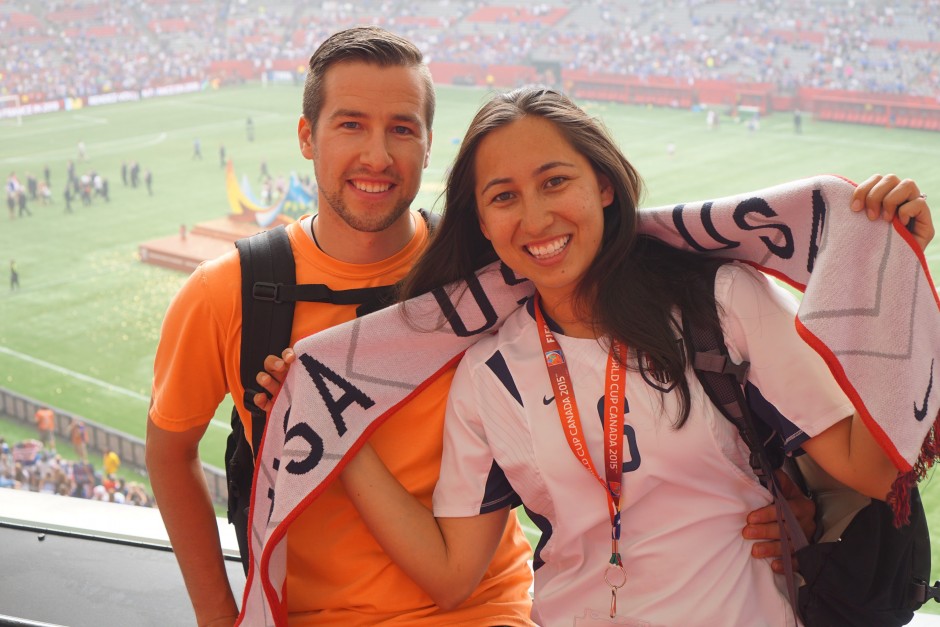 It's been four days and I still cannot believe it! As soon as I got home I watched and re-watched in slow motion all of the goals. Since then I have been in a USWNT interview vortex:) This gave will forever be a cherished memory!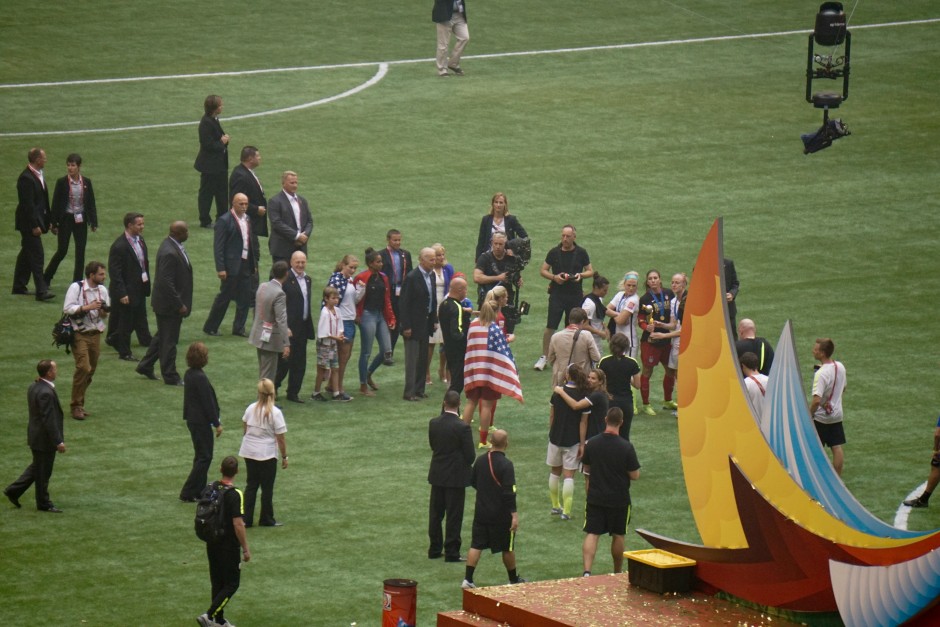 Last one, the best photo I could get of Vice President Biden and Sasha Obama:)
P.S. I definitely rank Carli Lloyd's performance as one of the greatest championship performances of all time (regardless of sport and gender).