Witnessing the Stars and Stripes win the World Cup wasn't the only dream that came true this summer, I was also able to attend my first live NTC class! The Sunday before the World Cup Final I was perusing Twitter when I came across this tweet:
Nike+ Training Club is coming to Vancouver. Reserve your spot now http://t.co/nSREuQiQXW#NTCpic.twitter.com/o1wtXXMh4l— Nike Canada (@NikeCanada) June 28, 2015
To say I was excited would be an understatement! Since Toronto is the only true Nike Store in Canada, awesome Nike experiences like this only come around with events like the World Cup! The day of the World Cup final Nike hosted two NTC workouts in The Nike Underground, one at 6am and one at 8:30. I tried to get into the 8:30am class but naturally it filled up first. Even though a 6am class meant waking up at 4:30 to drive the hour into the city, I wasn't about to complain or not go!
After waiting out side of The Nike Underground for a few minutes we were ushered inside…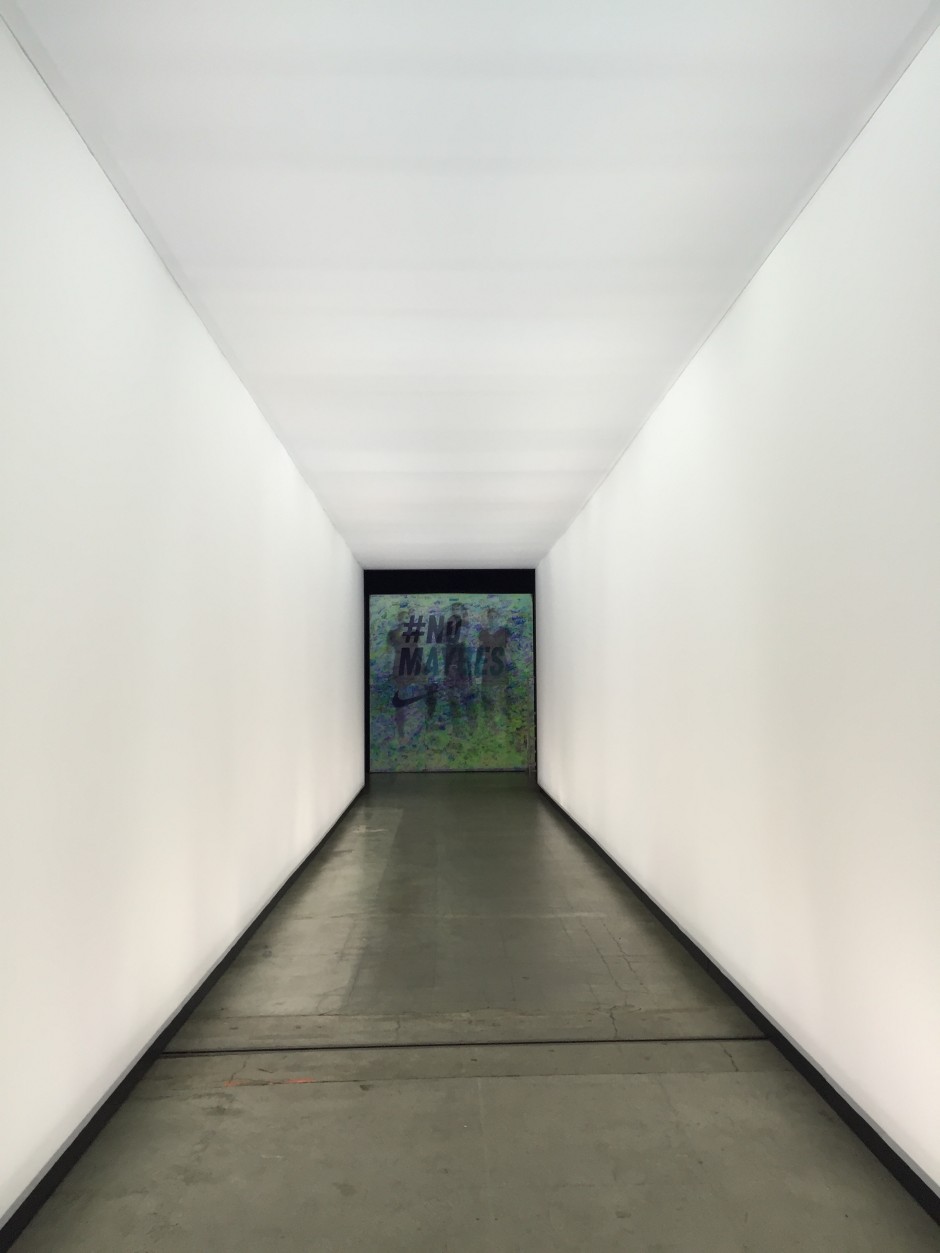 …to the other side, where Nike had turned the pitch into a NTC gym!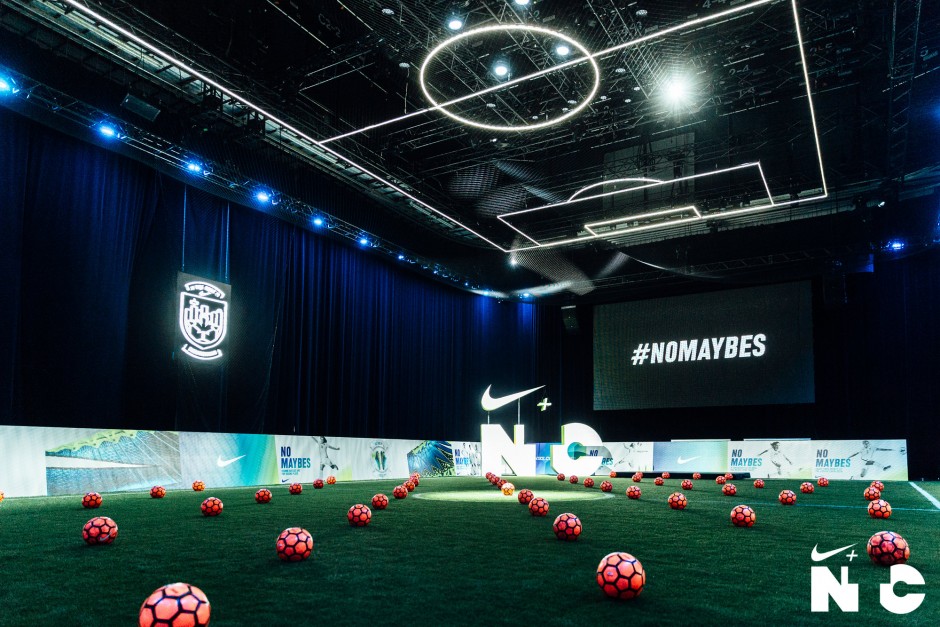 After giving us a few moments to take some photos, the Nike crew continuing ushering us passed the pitch into a locker room where we each found a locker with our name on it…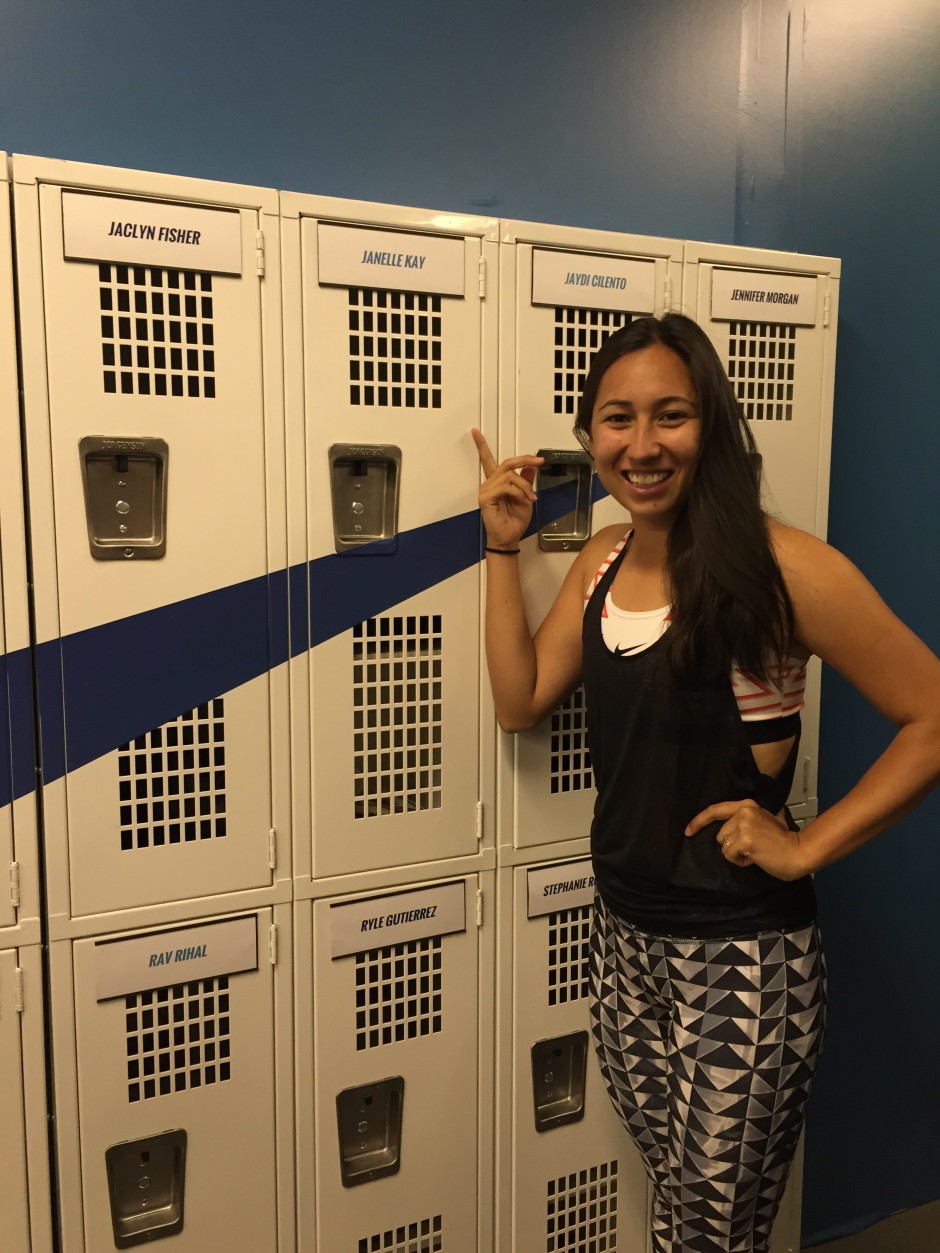 …full of Nike goodies: a limited edition World Cup inspired sports bra, a tank, leggings, a water bottle, a tote, a towel, socks, and a pair of Nikes! What! How amazing is Nike…a free work plus a brand new outfit!!! #NikefortheWin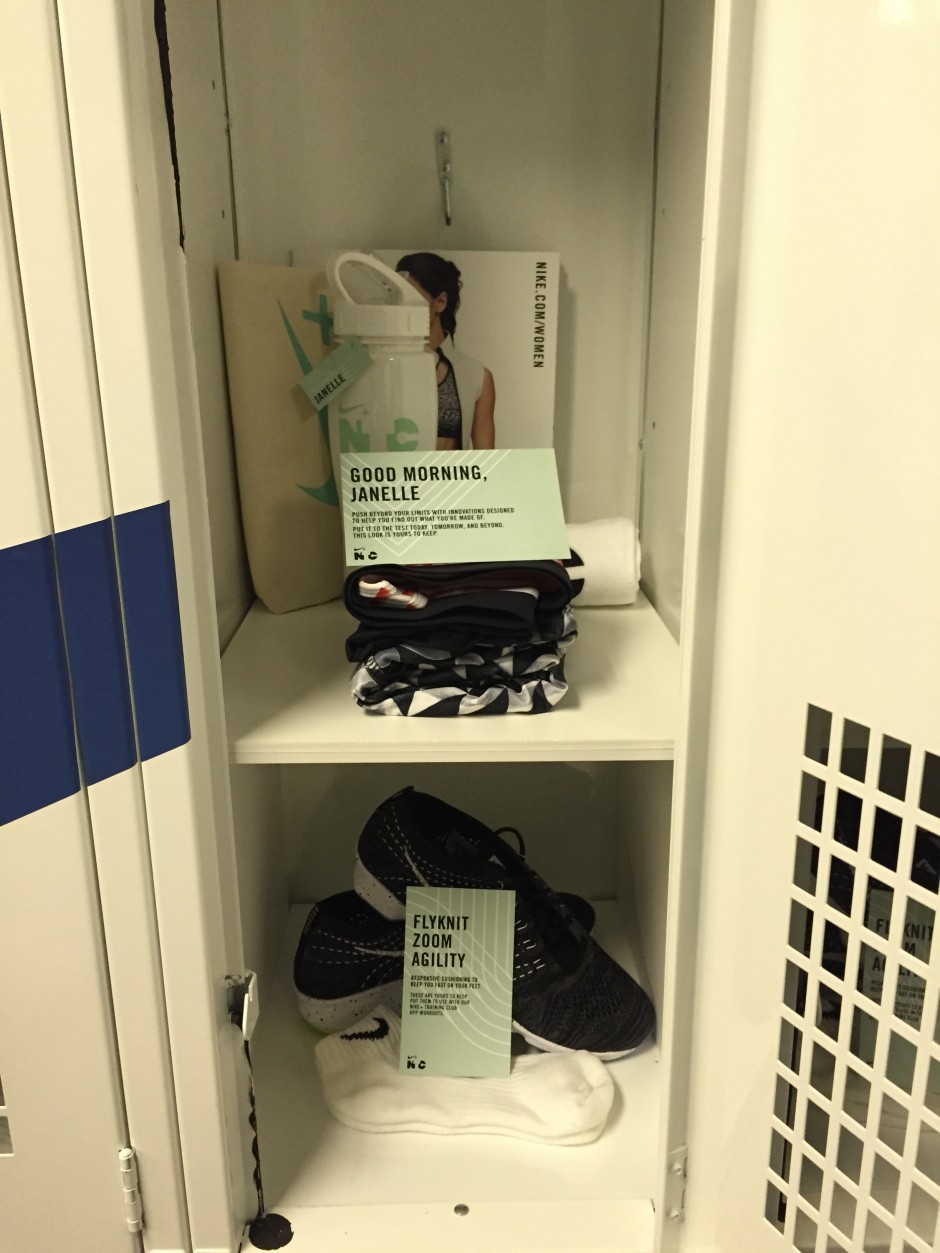 As soon as we were all changed into a new gear (and had taken a few photos), we were directed out to the pitch to start our workout. The workout was led by Toronto Master Trainer, Eva Redpath, and Chicago Master Trainer, Emily Hutchins. Canadian snowboarder, Spencer O'Brean was also there to help lead the sweat session! Carli Lloyd's NTC was the inspiration for the workout (who knew what would happen in a just a few hours…maybe doing her workout before the game was good luck:).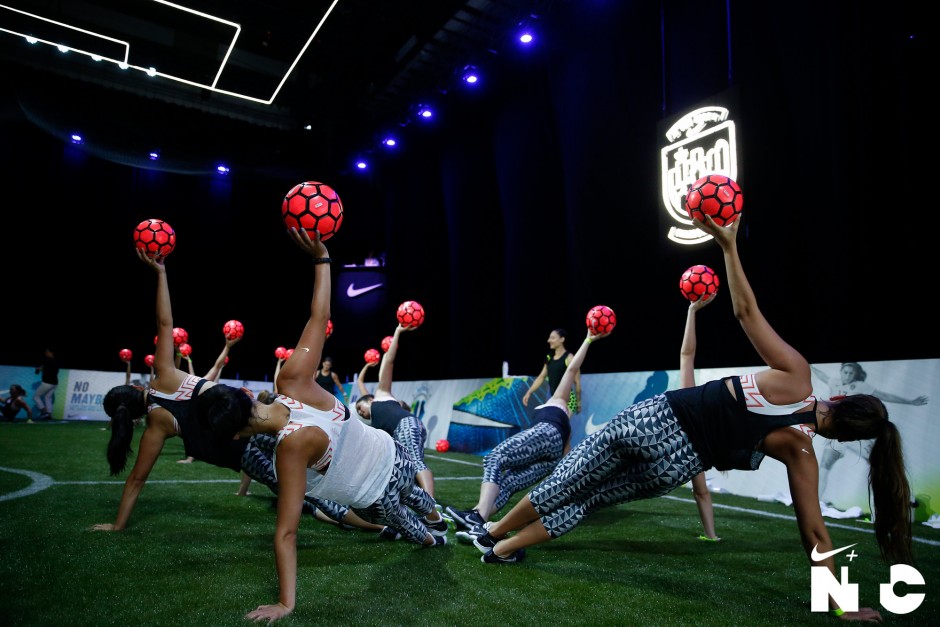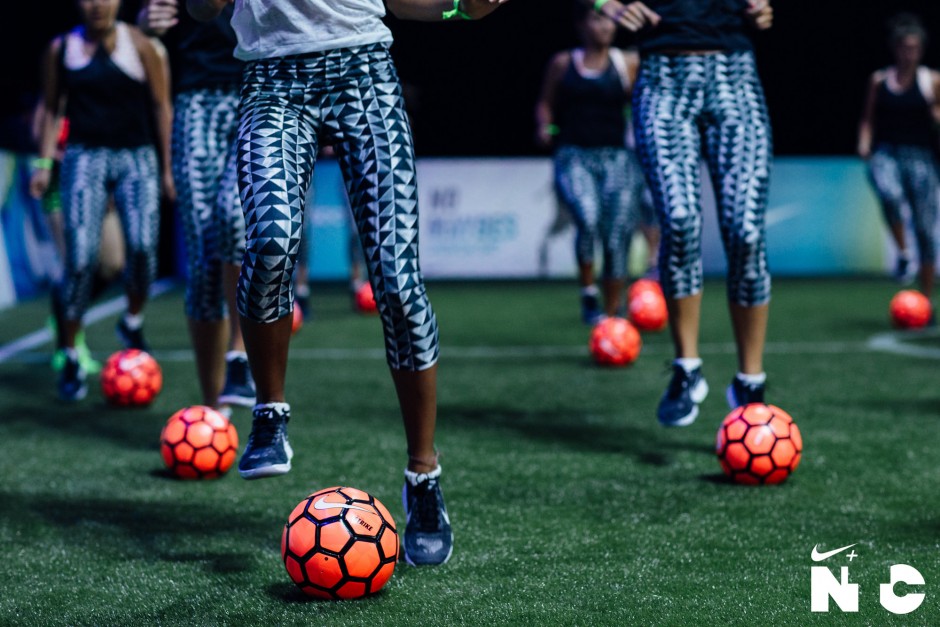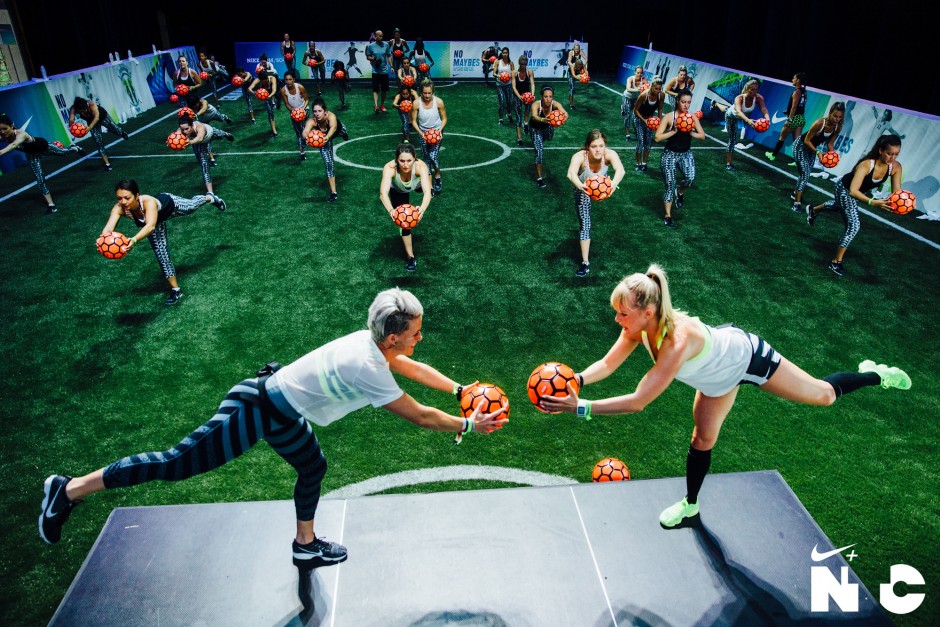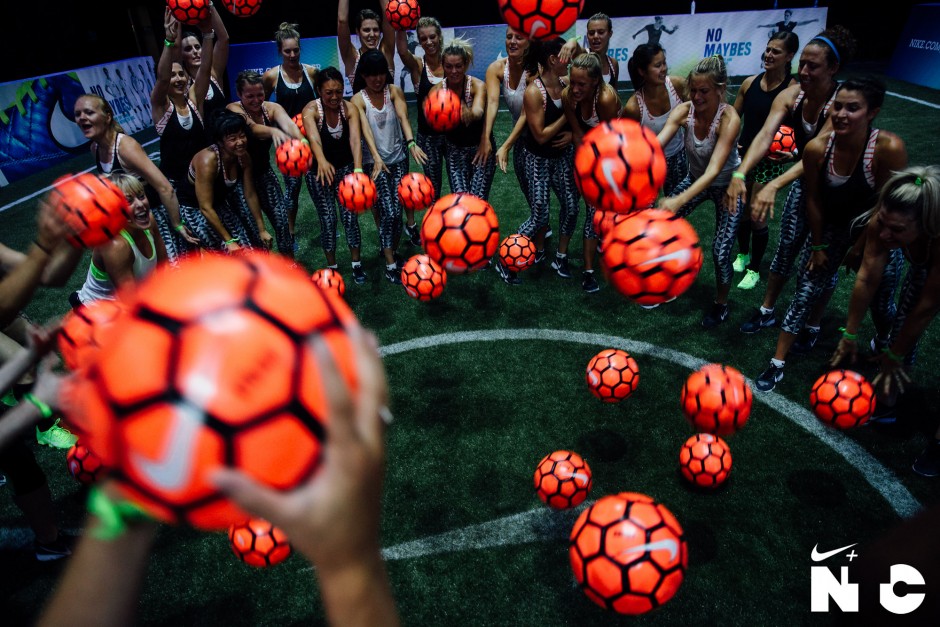 To top it off, Nike also sent us a link to all of the photos taken during the workout by their professional photographers! Nike, thanks for such an awesome experience! All the wait (and the painfully early morning) was definitely worth it! With events like this it is easy to feel Nike's passion for people, especially for women!
Nike, you are welcome back in Vancouver anytime!
P.S. Sorry for the major delay in writing this post. I actually was planning on posting it the week after the workout but I got a concussion and couldn't get on the computer for a few weeks!