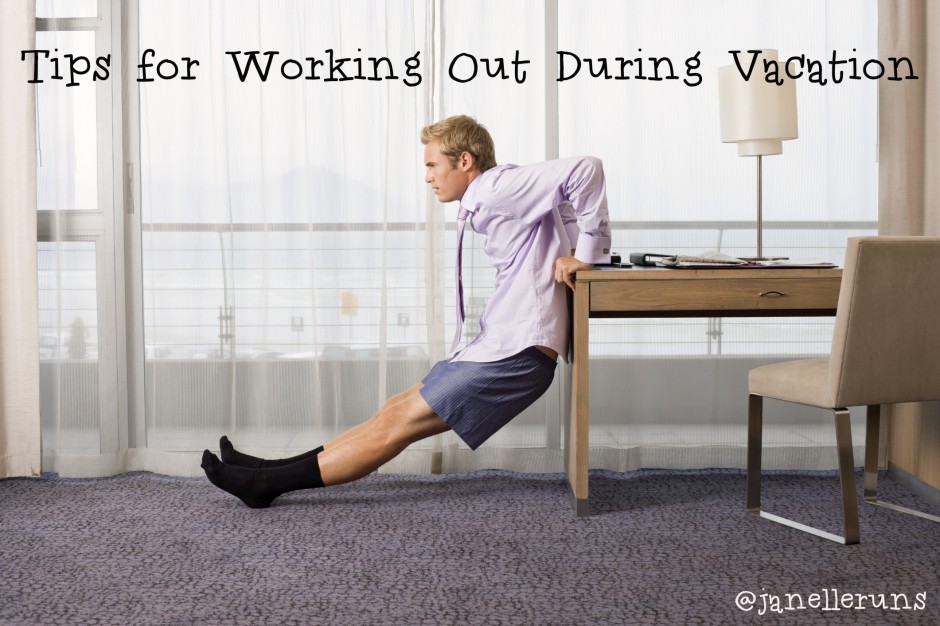 (source)
Kyle and have been traveling for the past weeks. We have gone from Alberta to Florida to Texas and soon onto Seattle (while Kyle is already there). It has been crazy busy but absolutely wonderful! While on vacation we've attended Kyle's sister's wedding, met my cousin's newborn baby, visited lots and lots of family, went to Disney and the Wizarding World of Harry Potter, and returned home to Texas. Then tomorrow we are going to the wedding of two close friends! Yes, it has been cra cra! Oh, and I have also been working on my graduate program the whole time (actually I should be doing that now instead of blogging…).
When we left home a few weeks ago I was determined to stick to my regular workout routines. After almost three weeks of being on the road and successfully keeping up with my fitness schedule, I thought I would share some of the tactics I used:
1) Early bird gets the worm…
Set the alarm an extra 30 minutes early and get your workout done first thing. You'll get the worm plus a stress-free day, full of energy from your morning workout. It is a win-win-win:)
2) Get creative
Turn a local attraction or activity into  a workout opportunity. For example, on our last day in Cabo, before heading to the airport, Kyle and I did Stand Up Paddle boarding.
3) Use visitor passes 
If your accommodations don't have a fitness center hop on over the local Y or gym, most places will give you a free trial pass. We did this at one of the Orlando YMCA and the Y closet to my parents' house.
4) Make it a family/group event 
Turn your daily workout into a family/group event! Surfing, snorkeling, mountain biking, and walking around a famous park are just a few ways you could get your whole family/group to be active.
5) Don't stress if you have to scale it back 
Remember you are on vacation! It is okay if you have to dial down the training for a few days. In fact, a few days off for recovery will probably serve you well:)