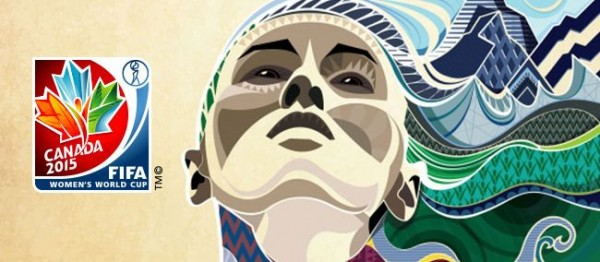 (source)
The countdown is over, the 2015 Women's World Cup has begun! I have literally waited 16 years for the opportunity to witness the Stars and Stripes play for the World Cup trophy! It all started with the 99ers and the amazing journey they took America on in the summer of 1999. Since then I've been dreaming of attending the Women's World Cup. Being the planner that I am, as soon as I knew we were moving to Canada (actually as soon as I started dating a Canadian) I started counting down to this event.
(Sarah and me in BC Place – she ran the race in under 48 minutes!)
I can't believe it has already been two weeks since the 2015 Vancouver Sun Run. I'll be honest, coming into this race I was quite unprepared and worried that I wouldn't be able to run Canada's largest 10k in under an hour. Prior to this run most of my runs were around a 10 – 10:30 minute/mile pace and I knew I would need a 9:40 or faster pace on race day.